Featured Vehicles
Check out our vehicles on special this month
Take Advantage of This Month's Current Offers
We're Here For You
Wray Ford always puts customers first!
Don't take our word for it: Read our reviews and see what everyone is saying.
Stellar service department- customer service is 5 stars in communication, professionalism, customer service, and diagnostics/repair.
Amos was great to work with. No pressure and he was good with communicating with me.
Great customer service salesmen & finance guys. Service department is hands down the best. All around great experience
Wray is a great place to buy a car! Josh was super helpful and made the buying process a breeze. No pressure buying and wonderful customer service. We will buy from Wray in the future.
Excellent attention to detail, kind representatives, the best car buying experience we've ever had.
This dealer is easy to work with and made this purchase quick, easy, and painless.
Great truck. Rides smooth and handles great. Easy to move arround in traffic. Great turning ratio and very easy to park. I get lots of compliments on the looks of the truck. I love my truck.
Great service! Very helpful with my order. My purchase was fast! The paperwork was a breeze and they had no hidden costs!!
The salesperson, Russ Neely, was great. He was very helpful and promptly got back to me when I had questions. This was my first time to buy from Wray Ford, but as things are now, I would not hesitate to go back in the future.
I continue to shop with Wray Ford every time I need a new truck. I have bought 5 vehicles from them over the last 25 years. I consider myself a prudent shopper and check inventories and different brands but always wind up back at my gold standard dealership Wray Ford. Their brand has proven bullet proof and never fails me for well over 100,000 miles. Wray is also a gold standard for helping me find the vehicle that is just right for me. They fit me so well that when it's time for a new one I always look for something very similar. Wray is professional, considerate and always treats me fairly. In a world where everything changes Wray has been a dependable and predictable partner every time I shop for a new vehicle. I appreciate feeling that I am valued as a customer.
My husband and I have been reoccurring customers over the years of Amos Meshell. Amos is the best and most help with all needs!!! Amos excellent!!
I've bought several vehicles from Wray Ford in Bossier City. and have always been delighted. Most recently, I had need to use the device department. My service advisor was Trista. They were able to make the repair at no cost to me and also took care of a couple of safety recalls while it was in the shop.
Very friendly and professional got us everything we asked for in the truck we wanted and showed us how everything worked l highly recommend him.
Karl, He gives great customer service and treats your vechile like this own. He does his best to accommodate your needs to get you in and out in a timely matter. We need more people like him around!!
Having never been through the car buying experience, I was very apprehensive. Honestly, the thought of having to wheel and deal for a rather expensive purchase made me sick. Alas, it was that time in my life. ....Enter Ron Sheline... What a breath of fresh air to deal with a fellow, former Marine. Ron asked questions to find out what was important to me. Through his established process, he not only demonstrated expertise of his inventory, he showed his willingness to "get it right" and not just make a quick sale. If you're ready to deal with sharks, go somewhere else. If you want to deal with quality people who value honesty and integrity, go to Wray Ford and ask for Ron Sheline.
As a customer, I expect the companies I purchase from to treat my finances and myself as valued. Especially, if it is a large and long-term investment like a car. We can all agree that no matter what business one walks into, they all hold many departments and Wray Ford is a prime example of this. Having that much variety means having a variety of employees and personality meaning mostly good but sometimes bad days. However, my experience for the past two years from purchasing to as little as an oil change Wray Ford has strived to meet my expectations. The largest impact were from the employees personal touch, understanding, and genuine concern for my needs. I must give Karl from the service department a HUGE shout out for going above and beyond. Of course, my salemen (Ron Sheline) always greets me back when I do schedule for a maintenance appointment but Karl has really impressed me everytime I return. Even when I stop by to see if they could squeeze me in Karl asks me how much time I have and returns my car under an hour each time. Truly an amazing service leader and is keeping me along with many others coming back to Wray! Keep it up with the great employees WF because its making all the difference for us, customers.
Best car buying experience that I have had. Never felt pressure from the salesman. I feel I got a great deal on my truck. Everyone was friendly and very professional. My salesman didn't use the normal car salesman tactics to make this deal happen. He was professional and respected me. He treated me like a person and not just a sale. This vehicle buying experience has made me a Wray Ford customer for life.
Ron Sheline was my salesman, and I was thoroughly impressed with how thoughtful, organized, and honest he was throughout my entire car deal. Ron made Buying a vehicle fun and exciting, and I feel like I got a great deal.
I just want to thank our salesman and parts for the best truck in Louisiana. If you want the best service from start to finish, visit your local marine veterans at Wray Ford.
I highly recommend the team at Wray Ford. Ron is very professional and went above and beyond. He is definitely the one I'd recommend!
Went into Wray ford with the intention to just get Info to buy later. I was greeted by my salesman Ron and he was super easy to work with. He knew more about the car than I expected, and had an answer for every question I came up with. Jimmy in the finance office was also easy to work with. I recommend Wray ford and Ron the Marine to anyone who is looking for a new car!
My husband and I have always preferred driving a Ford product, and last week I traded in my 2012 Ford Fusion for a 2017 Ford Explorer. Our salesperson of choice is Cricket Fletcher because she is the best salesperson I have ever dealt with. She is very professional, caring, and takes the time to make sure you understand what you are buying, how to operate all the features of your vehicle; and always tells me "If you have any questions you can stop by anytime and I will take care of you!"
Ron Sheline was a great help finding the vehicle I wanted. I appreciate the help. He helped me get my vehicle for a great price and was very straight forward with me
Wray ford has a great selection of cars and one of the most knowledgeable and friendly group of salesmen I have ever met. Ron Sheline was especially good. Patriotic, and a very funny guy, he helped me find the vehicle that best suited my needs. He knew everything about the cars. He is also a Marine infantrymen who fought in Iraq. I recommend this dealership to all my friends. Ask for Ron with the American flag boots!
Bought a new fusion from Ron Sheline up there at Wray. Super professional and the whole process went really smooth and really quick. I recommend everyone go see him.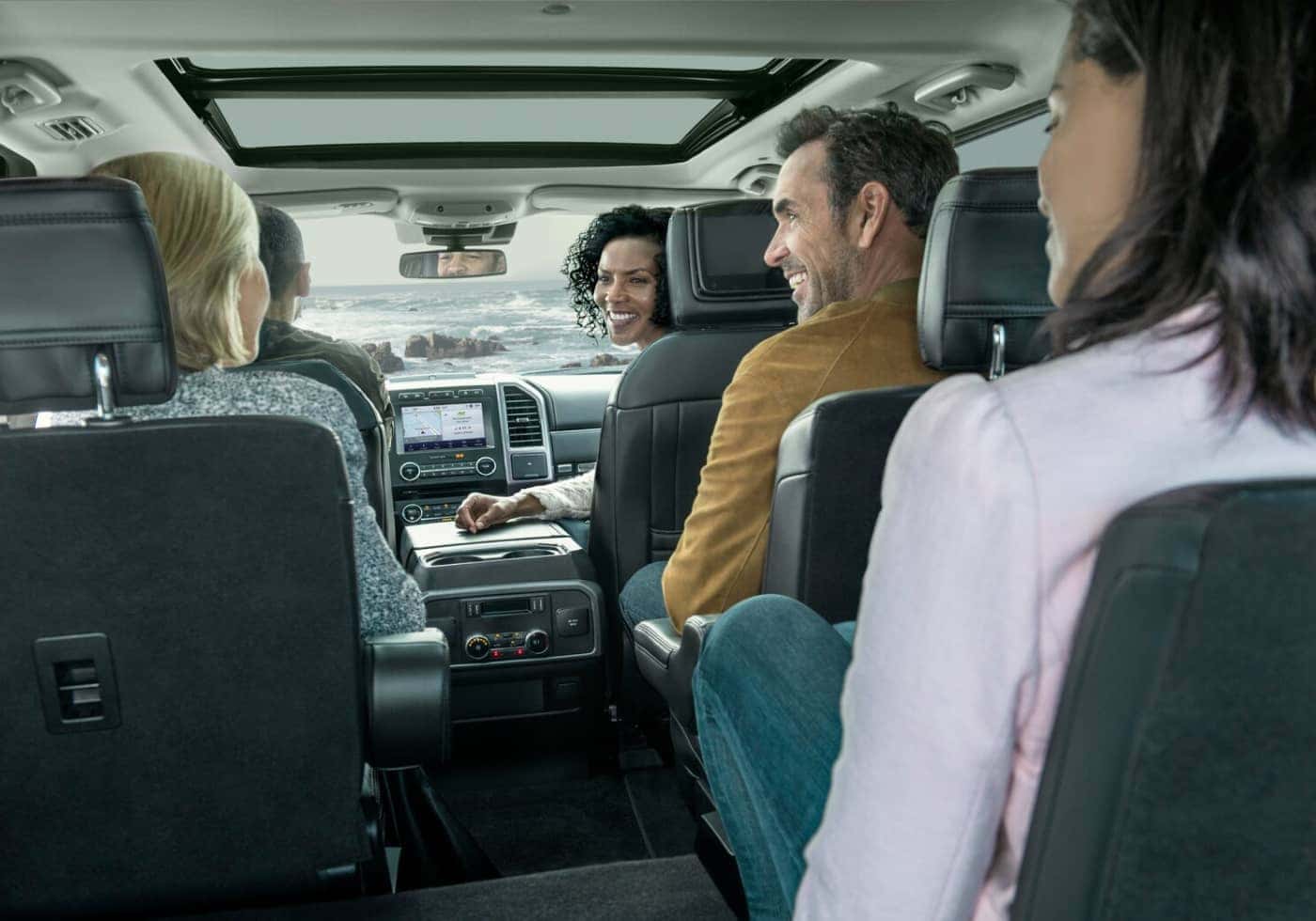 Get Directions To Our Dealership
Welcome to Wray Ford
We are a premier Ford dealership in Bossier City, Louisiana serving Shreveport, Marshall, TX, and Minden, Louisiana. We have a substantial selection of new Ford vehicles along with a variety of used cars, trucks, vans and SUVs for sale at competitive prices. Our staff is dedicated to providing excellent customer care where you're in need of automotive maintenance, auto financing, or shopping for a vehicle.
Wray Ford has the following new Ford models to select from. C-MAX, Edge, Escape, E- Series Cargo Van, Expedition, Explorer, F-150, Fiesta, Flex, Focus, Fusion, Mustang, Super Duty, Taurus, and Transit Connect. Take a moment a check out our online inventory to find a vehicle that you want. To arrange a test drive, call 318-532-5341 an schedule a convenient time to come in.
Wray Ford is located at 2851 Benton Road, Bossier City, LA 71111. Additional cities we serve include: Longview TX, Magnolia AR, Ruston, Natchitoches, Texarkana, Henderson TX, Kilgore TX, El Dorado AR, Hope AR, Red Chute, Nacogdoches TX, and Mount Pleasant Texas. Visit us today and take advantage of the benefits of purchasing your next new or used vehicle from Wray Ford.
Read More...
Contact Us